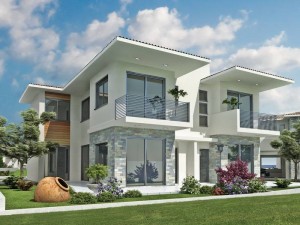 Buying property in Thailand can be a nightmare if you are not aware of the property laws in Thailand. We have listed the basics of what to watch out for when buying Thai real estate.There is nothing worst than losing your investment or money because you took incorrect legal advice or dealt with a property agent who was less than honest. speak to a property lawyer in Thailand before buying any real estate!
The property market in Thailand is not regulated and even though in the last 2 years many measures have been put in place by the government to bring some form of order to the market, it is still not a very safe place when dealing with unknown persons in a foreign country and there are no trust accounts that offer some form of protection.
Escrow has now only kicked off in Thailand, many years behind the West however not everyone knows about this or use it as a protection measure. As the old adage goes – a fool and his money are soon parted. Always use a reputable law firm and a reputable estate agent. Most expats and expat forums have these discussions on a dailt bases so check there first if you are not certain. Foriegners are not allowed to deal in property in Thailand hence there is no regulation of foreigners in Thailand with regards to selling property.  The very same goes with law. There may be consultants however many are not attorneys and not even at the level of a paralegal. You would more likely than not only find expat attorneys whoact as consultants with established law firms in Thailand. Hence – stick to the names that everyone knows and use. If your 'attorney' runs off with your deposit tomorrow you would not be able to lodge a complaint with the Law Society as they do not regulate foreigners in Thailand unlike say, Hong Kong. Hence again, be certain you know that you are dealing with reputable attorneys and a reputable law firm.
Now, the basics of property is that if you are buying a condominium, foreigners may not own more than 49% of the units in the building. How would you know who owns the units? Well this is where a good attorney comes in to investigate it for you before you buy the property. Sinking funds, management of the condominium block, company registrations and the Land Department are all things you would need to learn about if buying property unless someone who knows what to do- does it for you. Again, speak to a qualified property attorney about what you would need to know about the property you are looking at buying.  Think before you buy and always use an attorney that is not connected to the seller or property agent as there you will not recieve any good independant advice from. Speak to us online, call us visa our tollfree US or UK numbers or visit any of our offices located in all the major tourist cities in Thailand for a confidential discussion.
Speak to us today!