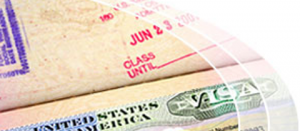 Back in 2001, it was estimated that around 1,000,000 illegal immigrants reside in Thailand. This figure alone represents the number of illegal workers within Thailand. From the given estimate, the above-mentioned figure is expected to further increase. speak to a lawyer in Thailand for more immigration advice and which thai visa options will fit you best.
Disregarding the issues and political underpinnings of refugee exodus, the occurrence of immigration violations—to be more specific, the ones that emanate from tourism and business-related entries could have been lessened, if not totally eliminated, via a thorough understanding of Thailand's visa system.
Major categories of Thailand visa
Thailand visas are categorized based on the purpose they serve. Listed below are some of the most popular visas sought by visitors as listed by immigration lawyers in Thailand:
1. Tourist visa – Utilized for travels that revolve on pleasure and leisure. This visa applies to aliens who simply want to enjoy, relax and unravel Thailand's beauty.
2. Business-related visas – In Thailand, there are visas that are specifically created for enterprise-related activities. Mostly of these travel documents are granted to nonimmigrants or individuals who have no other intention than to participate in trading exercises and programs. Business-related visas can be further divided into several subcategories:
○ Non-immigrant visa category "B" (Business visa) – applies to those who are performing business trips and taking up employment in Thailand
○ Non-immigrant visa category "B-A" (Business Approved visa) – for business and investment
○ Non-immigrant visa category "IB" – for investment activities covered by Thailand's investment promotion scheme
○ Non-immigrant visa category "IM" – for investment projects duly approved by the concerned ministries or departments
○ Non-Immigrant visa category "O" – "O" stands for "others," thus the visa supports the entry of retirees, dependents, coaches and related activities identified by the ministerial regulation. This is also granted to dependents, such as the spouse as a spouse visa.
○ Non-Immigrant visa category "O A" – for retirees and pensioners. Also referred to as the "Retirement visa"
○ Non-Immigrant visa category "ED " – for students
○ Diplomatic / Official visa – for members of the diplomatic corps
○ Courtesy visa – for government officials performing duties in Thailand Awareness about Thailand visas rarely requires a technical grasp of protocols and policies that govern its issuance. While it cannot be denied that such matters are also of extreme importance.
The simple ability of knowing how these documents and identifying the individuals qualified already creates a significant impact in lessening the confusion experienced by potential applicants.